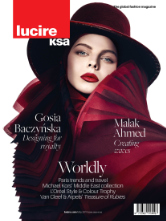 From digital versus print media, to department stores and retailers fighting the global economy, what happens when historic "bricks and mortar" retailers are forced to consider selling or shut forever? NASA may have released the first photo of a black hole for everyone to ogle over, but remember it is a force of destruction. Black holes are typically billions of galaxies away, but if you look closely you will see that we have one right here on Earth. Let me introduce you to the retail black hole. You might have glimpsed at it or been affected by it. For example, Colette shut in Paris, Elizabeth and James switched to Kohl's, and Tesla announced this year that it would shut stores to move online. Gap announced the closure of over 200 stores in the us. What is going on? How are we to react when the authenticity of our favourite shopping experiences begins to fade away, and is there anything that can stop these black holes from expanding?
Growing up in Wellington, New Zealand, I have fond memories as a child visiting Kirkcaldie & Stain's, or less formally, Kirk's. The original company was founded in 1863 by John Kirkcaldie and Robert Stains, who came from retail backgrounds. Kirk's used to be an icon on Lambton Quay. What made Kirk's a special shopping–visiting experience were the ornate gold and forest green logo, decorated shop windows, a fancy doorman that would open the door for you, and the three-storey staircase gilded in gold. The New Zealand-made products were also a treat. The glorious toy section, hand-made gifts, beauty products, high-end clothing with international goodies were highlights to everyone. There was nothing quite like it. If you were fortunate enough to get a gift from Kirk's, it was bound to be special because you could not get it anywhere else, and that is what made it so authentic. If you walked away with their trade-mark green gift bag, you were immediately a bit more glamourous and luxurious than when you walked in.
As the years went on, online distribution took hold and sales went down as people decided to shop differently. In its desperation, Kirk's strategy became unclear: was it a Wellington icon or was it just another retailer? Its product range became confused; previous seasons' wares remained on racks alongside new stock.
Consequently, the owners had to sell and be sucked into the black hole of nothingness. Kirk's sold its identity and shopping culture as it shut its doors in January 2016. It was bought by David Jones Ltd. and morphed into a David Jones store mid-2016. Here is the kicker: David Jones is an Australian-owned company and its website does not provide online delivery to New Zealand, remaining an Australian trading vessel. There is no need to fret: David Jones provides grand luxury and more of an international connection to little New Zealand. However, the authenticity of what was Kirk's is no more. The name went along with the logo, the history, the gilded staircase and the friendly doorman. Finally, the selected products went, too.
Yet it is not just New Zealand where this black hole exists.
Colette, a big-name French retailer, shut its doors in 2017. It, too, was an icon of its time. It was founded in 1997 by Colette Roussaux. As she grew older she handed the creative direction and purchasing to her daughter, Sarah Andleman. Roussaux wanted to retire and that is when things changed. Andleman released a statement on her Instagram page stating that if the store was handed over to someone else it would not be the same: 'Colette Rousseaux has reached the time when she would like to take her time, and Colette cannot exist without Colette.'
To understand the significance of this dramatic ending, you can think of Colette as a retail museum for fashion fanatics, designers, editors, buyers—everyone would go there. It was a concept store with a bookshop, mixed with exhibition spaces and high-fashion streetwear. It wasn't just a retailer, it was a cultural hub. Jeremy Scott, Proenza Schouler, Rodarte and Mary Katrantzou were among the few designers sold at the boutique. In a Business of Fashion article in 2016, Karl Lagerfeld praised the authenticity of Colette as it offered buyers a one-of-a-kind retail experience. 'It's the only shop where I go because they have things no one else has. I buy watches, telephones, jewellery there—everything really. They have invented a formula that you can't copy easily, because there is only one Colette and her and Sarah are 200 per cent involved.'
Colette collaborated with the likes of Balenciaga, Yves Saint Laurent to produce one-of-a-kind products. Along with the store atmosphere, it was the authenticity of the Colette experience which made both Lagerfeld and the rest of the world enjoy the retailer. Colette completely shut down because the owners did not want to risk losing the original experience. When you look at it from this point of view, it's not just bricks and mortar which disappear but the personable, human interaction which makes the difference.
In their heyday, both retail brands had a purpose. Where they differ is when that purpose got muddled. Colette kept it to the end, and stubbornly opted to close rather than see its name and goodwill diluted. Kirkcaldie's, meanwhile, had become confused, unable to accommodate online retail while becoming, in its last days, uncertain. It stopped celebrating who it was and understanding its purpose in the retail landscape and with that, its authenticity disappeared. Purpose is not communications: it is understanding just what the brand can offer its customers beyond a selection of products or services.
Just as Kirk's morphed into David Jones, two former Colette staff (Sébastien Chapelle and Marvin Dein) have started a concept store called Nous (nous.paris) though without the reputation of Roussaux and Andleman, news hasn't spread as widely outside France. Chapelle and Dein haven't aimed to be a clone of their former employer: they are playing to their own areas of expertise, namely watches, tech and sneakers. Time will tell whether the duo will build Nous up to the same heights, though since starting in 2018 they have had some retail successes, with some shoppers embracing the curated selections and prepared to queue up to see them.
Branding experts often talk about stories, a narrative that customers can grasp. Kirk's had its history but couldn't evolve with the times. Colette's narrative centred around its founder. Nous has managed to maintain a narrative, something that other Parisian boutiques have struggled with, or it comes across as contrived.
Arguably, when brands are acquired or licensed by large corporations, it begs the question of whether their authenticity survives.
The Estée Lauder Companies is a great example of a machine which continues to purchase sister brands. The company began as a solo cosmetic brand in 1946 when Estée and her husband Joseph Lauder started producing products. As decades went by the brand grew bigger. Now MAC Cosmetics, Bobbi Brown, La Mer, Jo Malone, Michael Kors and Tom Ford Beauty are under the same group. The question is whether the authenticity of these brands changed at all over the years. Do people notice the difference from Tom Ford Beauty before it was bought by Estée Lauder? Have they become absorbed into the firm, their purposes diluted or extinguished? Or has Estée Lauder been careful to maintain a culture, as MAC Cosmetics has continued each year with its Viva Glam lipsticks and its commitment to donate proceeds from their sale to charity—where the purpose and narrative have been maintained?
The same questions could be asked of Luxottica, the eyewear manufacturer that licenses many of the world's biggest fashion labels, then creates collections using those brands. It has vertical integration, running its own retail stores (numbering over 7,000) globally. The collections might be inspired by the fashion, but it is debatable whether the designers behind the fashion of Dolce & Gabbana, Michael Kors or Ralph Lauren have had any real say in the way the eyewear looks. Neither purpose nor narrative have been maintained.
It is in this environment where customers find a vacuum—and no wonder the internet stars find a willing audience wanting to find people with their own directions and stories. There is growing revenue for social media moguls Kylie Jenner, Kim Kardashian and Huda Kattan, launching their own labels. They seem to be thriving, rising to prominence online.
Therefore, like the ones in space, those black holes only appear when there is a vacuum. There is no reason for online and bricks and mortar not to coexist—but it is about educating consumers and making them aware of what a brand stands for, and what stories they tell. People find affinity with them, as they, too, seek purpose. Sometimes that comes from supporting a brand whose message they agree with, rather than making a choice based simply on utility. In a world where so many have social media access, customers want to tell their own story. •

Related articles hand-picked by our editors

The changing of the guard
Numerous labels around the world have new talent: the second half of the decade looks very different to the first. As a result, there's tension between past and present. Jack Yan looks at some of these labels and wonders what is the right way in 2019

The king of Saudi fashion retail
At the forefront of Saudi Arabia's fashion retail industry are two brands—Femi9 and Vivid Flair—which are both owned by Fad International. Qurratulain Wahab met up with the company's founder, Eyad Mashat, to find out more
From the January 2019 issue of Lucire KSA

Getting serious about Saudi fashion
Marriam Mossalli is the founder of Niche Arabia, one of the Middle East's leading consultancies specializing in fashion and luxury goods. She is a leading voice for Saudi Arabia's emergent fashion industry. Qurratulain Wahab headed to her offices in Jeddah to find out more
Photographed by Nouf Alhimiary and Lina Qummosani
From the December 2018 issue of Lucire KSA